MetallicMakarov is a user on the Khan Academy Wiki. His Khan Academy account was banned because of a controversy about external websites involving bad language, perhaps a lie from a guardian, and a Zendesk demand. And doing viruses years ago. It is also possible that he is the Winston Lord, but, like Batman, none will ever know. MetallicMakarov is a very mysterious character.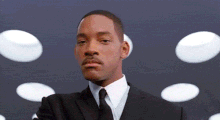 Supposedly, he was banned for something he didn't do, but the world may never know.
MetallicMakarov refers to himself as Batman. Whenever someone joins the chat, he says " (batman) Doesn't wave". Although Batman and MetallicMakarov have never been seen in the same room, we may never know if he is truly Batman.
He is also known as Sargent Frost, which the name was given to him in Boot Camp.